Putting Technology to Work
Our team at InHouse works with lenders each and every day. These lenders range from being young and scrappy, looking to grow their businesses, to those who have established their own system and are seeing success.
The commonalities we see between these lenders include:
1. Their motivation to network and meet people - More Realtor relationships equals more deals closed
2. Providing a stress free and successful loan experience – It's hard to keep homebuyers and Realtors happy if you can't offer competitive rates and be fast in getting people approved
3. Staying top of mind with Realtor relationships – Continuing education classes, marketing support and other value adds that help maintain communication
Is this something you can relate to?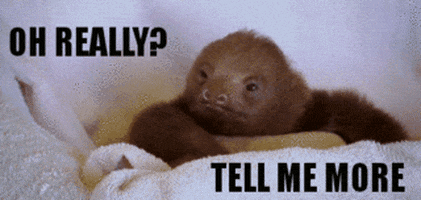 The way we see it, these practices will always remain important to any loan officer looking to build stronger Realtor relationships but they have also become the standard. The challenge we see is that it is hard to set yourself apart from the crowd and that trying to do so often results in spending more of your precious time and money.
Does differentiation have to equate to spending more time and money? Of course not! What tends to be forgotten is that you aren't competing with every other loan officer to build relationships with every single agent, you are competing with yourself.
Ask yourself this: What takes up the most of your time, your resources, and attention that limits you from meeting more people, closing more deals and building stronger relationships?
Building your own efficient and scalable system is what can help you stop competing and start succeeding. (Enter cheesey gif below)
Here is how technology can help you do this:
1. Better prospect potential relationships - Utilize data that can tell you how active an agent is and whether or not they are worth your time and attention. Or better yet, search the agent once and then be notified each time they have new listing activity hit MLS.
2. Make more valuable connections - Being able to incorporate modern technology and real value is a great conversation starter, especially when it is easy to use and works on it's own.
3. Automatically re-engage - Your technology needs to be working 24/7, not only keeping you up-to-date but also engaging your growing Realtor sphere. This allows you to stay top of mind with your Realtor connections and offer real value.
We've seen many of our lenders having even more success by automating these three things through InHouse. It is saving them time and money, while allowing them to focus on the most critical tasks for growing their business. You, of course, don't have to be a user of InHouse to see this same success. But ask yourself, what are some of the most common tasks you do on a daily basis and how can you automate those tasks, using technology, to free up more of your time to focus on what's important.
Thanks for tuning in for this blog post! Check out more here blog.getinhouse.io and leave us a comment on Facebook or Twitter about anything and everything real estate.